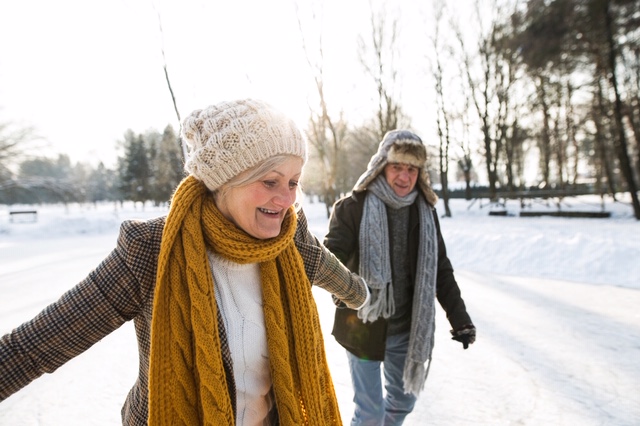 The U.S. News & World Report named Colorado Springs the country's most desirable place to live, and seniors are taking notice. For retirees looking for an interesting place to live, there are several wonderful reasons to choose Colorado Springs.
The weather is fantastic. Compared to the United States as a whole, Colorado Springs gets far less rain and more sunny days. Summers are pleasantly warm with July highs in the mid-80s, and winters bring plenty of snow to cover all those stunning Colorado ski slopes. While most seniors aren't spending their afternoons snowboarding, those who love to experience all four seasons without sub-zero temps will enjoy the city's climate.
Seniors have options for activities and services. Active seniors will find plenty to do at the Colorado Springs Senior Center. The facility's programs cater to adults 55 years of age and older, with classes and events offering everything from yoga to ice cream celebrations. Other organizations, such as the Pikes Peak Area Council of Governments and the Senior Resource Council dedicate their time and resources to helping seniors with educational information, advocacy, insurance concerns, caregiver support, volunteer opportunities and more.
The real estate market is changing. Though the housing market in Colorado isn't quite as frenzied as it once was, the trend toward stabilization is actually a good thing for seniors looking to invest. More inventory means buyers don't have to feel stressed about snapping up a property before they know it's a good fit. Whereas people once had to offer well over asking price and ignore potential red flags just to get into a home, now you have more time to tour additional properties and list out your pros and cons. Seniors have a lot of extra things to think about when choosing a retirement home, and it's important not to rush into escrow simply to beat out other interested parties.
There are senior living options galore. Seniors moving to Colorado Springs have their choice of single-family homes, townhouses, apartments and condos. You can live in a traditional residential neighborhood or explore alternative environments, such as the numerous assisted living facilities within 20 miles of the city, each with its own roster of amenities. While you may love the idea of a standalone ranch-style home now, circumstances change, and knowing you can transition to a home with less upkeep or more support without leaving the city is reassuring.
It's a healthy place to live. Colorado Springs ranks highly for several different health factors. It has better air and water quality compared to average for the country as a whole and the Superfund Index — an EPA measurement of land contamination — is an impressive 98 out of 100. Perhaps more importantly for retirees concerned about their healthcare options, Colorado Springs is on par with national averages in terms of health costs and physicians per capita, and there are several hospitals — UCHealth Memorial Hospital Central, St. Francis Medical Center and Penrose Hospital — offering emergency care and help for acute and chronic conditions.
There's a strong sense of community. Studies show that older adults who have more social interaction are also healthier, and the opposite is just as true. From farmers markets to art festivals, outdoor concerts and the annual hot air balloon festival called the Labor Day Lift Off, Colorado Springs has countless reasons for retirees to leave the house, meet people and make new memories.
The scenery is out of this world. Viewed from a distance, Colorado Springs looks like a series of homes and buildings jutting out from a sea of lush greenery. Add in the towering mountains that border the city, and there's a jaw-dropping view no matter which way you look. When it's time to retire, there's no better place to sit on your porch and drink in the scenery than Colorado Springs.